Majors, Minors & Programs
Develop your skills in subject areas that interest you.
Our top-ranked programs give you access to faculty who are leading their fields, and opportunities to explore topics that excite you most. With the freedom to pursue your own interests, you'll build the confidence to ask thoughtful questions, think critically to answer them, and use your knowledge to adapt to our evolving world.
Explore over 50 majors and minors as a testing ground for your academic journey.
Combine any major with your interest in healthcare or law
Because of the flexible and interdisciplinary nature of our curriculum, you can choose any major while pursuing our pre-health or pre-law advising tracks.
Special Programs
While you aren't required to declare a major when applying to Hopkins, we have a few special programs you can apply for when submitting your application.
International Relations Direct Matriculation Program
Through our Direct Matriculation Program: Master's in International Relations (MAIR), you can pursue a combined bachelor's and master's degree with the School of Advanced International Studies in five years. Join a new generation of global citizens and have access to resources and applied experiences all over the world.
Learn more about the international relations dmp
Global Health Studies Direct Matriculation Program
The challenges of identifying, understanding, and preventing global health issues are of vital importance for scholars all over the world. With our Global Health Studies program, you can pursue a combined bachelor's and master's degree with the Bloomberg School of Public Health.
Learn more about the global health studies dmp
Peabody Double Degree
With our Double Degree program, you can study at the Krieger School of Arts & Sciences or the Whiting School of Engineering on the Homewood campus, while earning a second bachelor's degree from the award-winning Peabody Institute. You'll have access to the full experience at both campuses to explore your academic and artistic interests.
Learn more about the peabody double degree
Biomedical Engineering
Biomedical engineering bridges engineering, math, and physics with biology and the life sciences. If you'd like to be considered for the biomedical engineering program, you'll need to indicate it as your first-choice major in the Hopkins supplement section on your application.
Learn more about biomedical engineering
Learning at Hopkins
Our academic experience will prepare you to become an active citizen of the world and a leader of change for tomorrow.
Learn More About Our Approach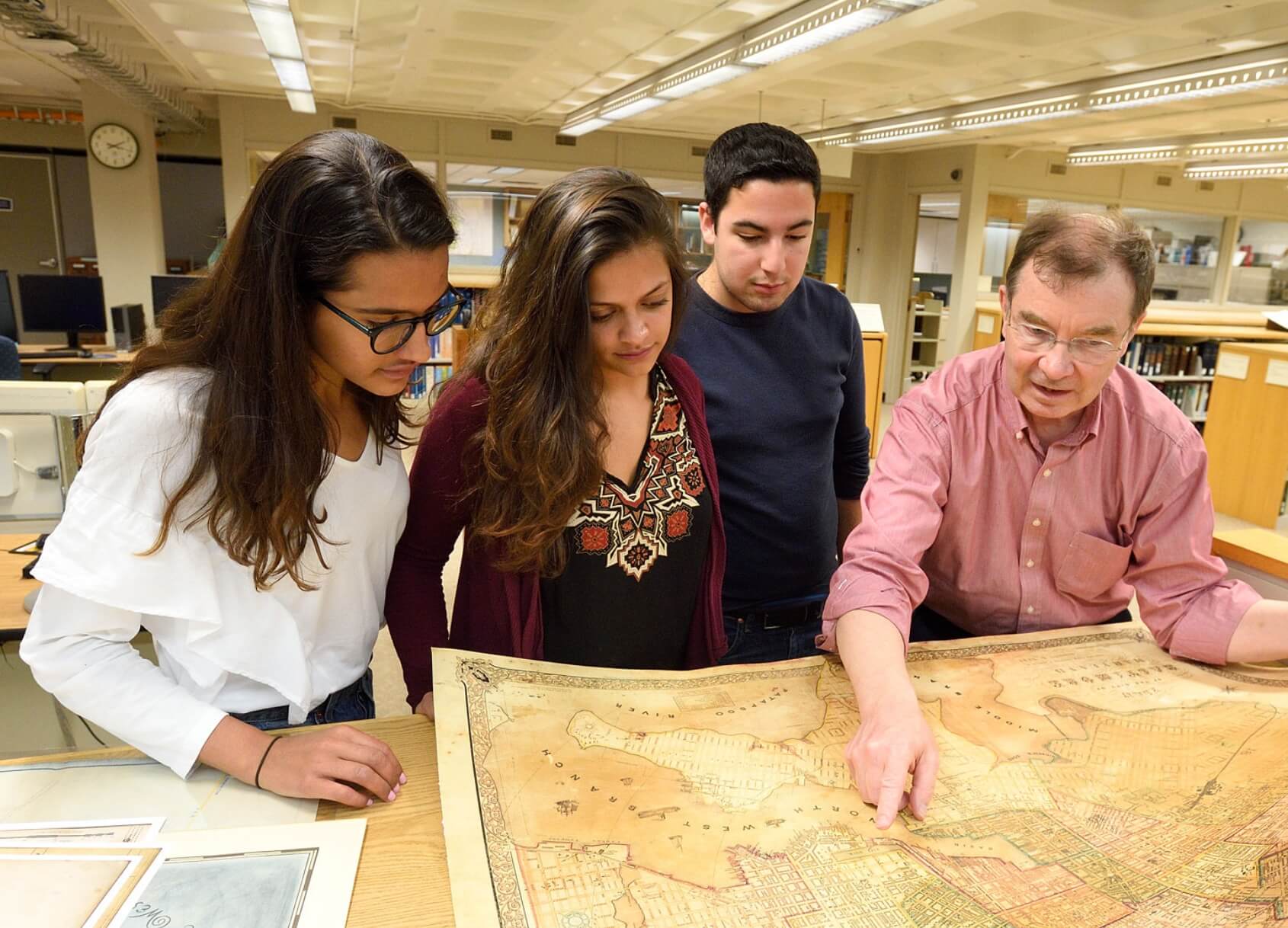 Explore the Intersection of Your Interests