Application Deadlines & Requirements
Upcoming Deadline
Application Deadline
Early Decision I
Deadlines & Requirements for First-Year Applicants
After choosing a decision plan (Early Decision I, Early Decision II, or Regular Decision), make sure to review all application steps before submitting your materials by the required deadline.
If you're interested in applying to the Peabody Institute, visit peabody.jhu.edu for application requirements and deadlines. 
Deadlines & Important Dates
Updated dates are made public on August 1st each year.

| | | | | |
| --- | --- | --- | --- | --- |
| | Early Decision I | Early Decision II | Regular Decision | Transfer |
| Application Deadline | November 1, 2023 | January 2, 2024 | January 2, 2024 | March 1, 2024 |
| Financial Aid Deadline | November 15, 2023 | January 15, 2024 | January 15, 2024 | March 15, 2024 |
| Decision Release | December 15, 2023 | February 16, 2024 | March 20, 2024 | May 10, 2024 |
| Reply-By Date | January 15, 2024 | March 3, 2024 | May 1, 2024 | June 1, 2024 |
Visit the Applicant Portal
Application Checklist
Your completed application
The Hopkins supplement, which includes our supplemental essay
The $70 application fee or fee waiver
Your standardized test scores Optional
Your signed Early Decision Agreement Early Decision I and II only
Request the Following Materials From Your School
Your secondary school report
Your mid-year report Due in mid-February
International Certificate of Finances form International Students Only
How We Make Hopkins Financially Possible
We make it possible for talented students to join our community and explore all it has to offer through financial aid that doesn't need to be paid back.
Learn more about financial aid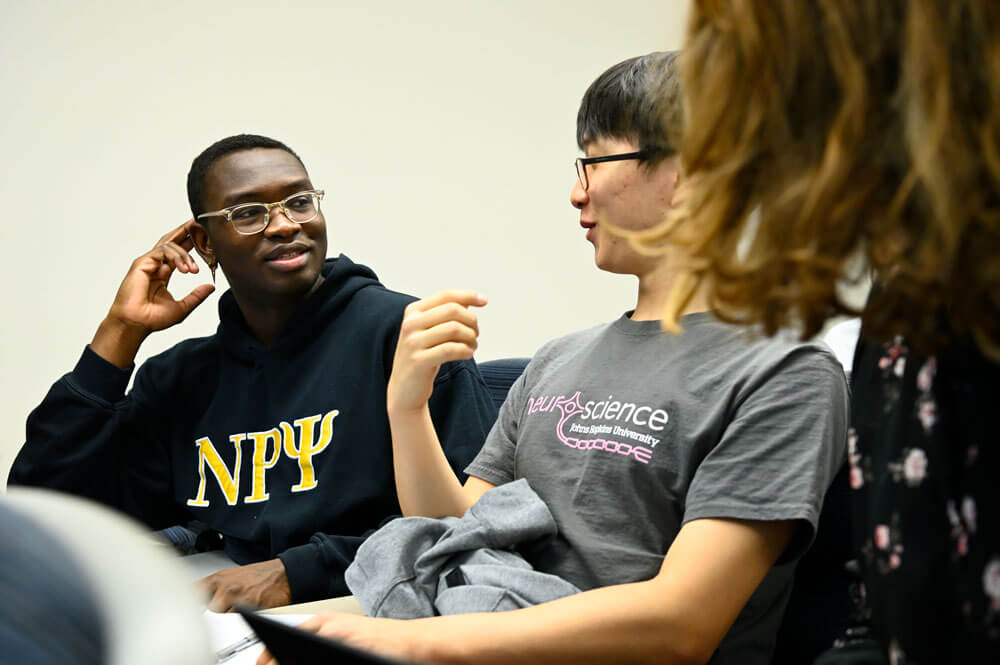 Additional Applicant resources
We understand that each student has a different set of questions about the application process. Use the dropdown menu below for helpful answers that may apply to you.
Support for Unique Circumstances
We understand that external circumstances like natural disasters or current events can impact your ability to complete your application. If you need support or flexibility throughout the application process, please contact your regional admissions counselor.
Admissions Tips & Advice for Your College Search
Our College Planning Guide is a quick-reference resource where you can find all of our application tips videos, advice for your college search, and financial planning resources.
Explore our College Planning Guide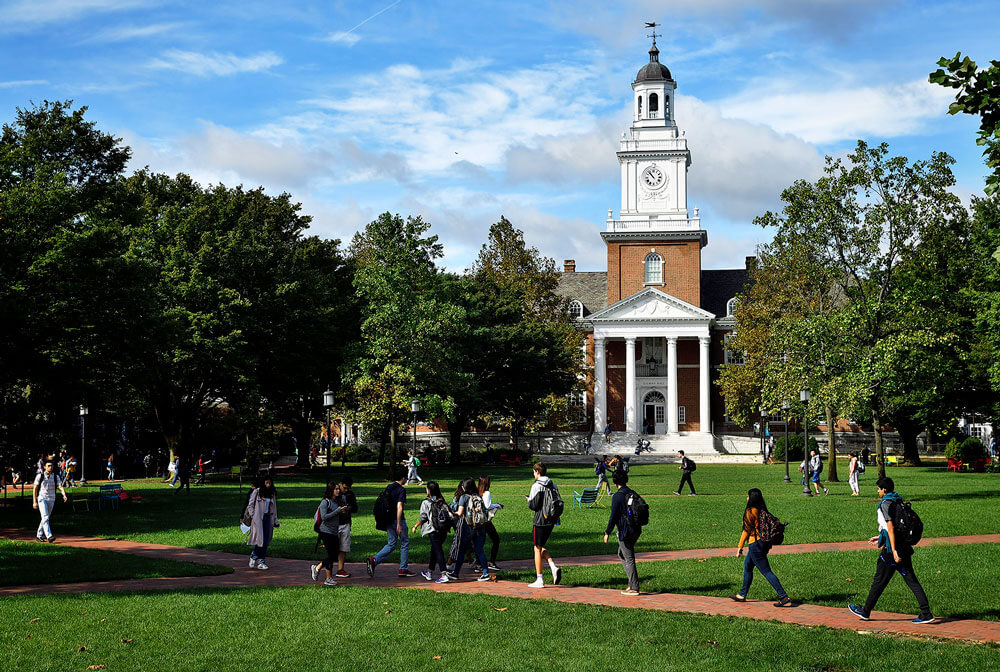 Admissions Events & Tours
Our events help you understand our admissions process and prepare you to craft your strongest application. Hear directly from our admissions team at a Q&A or application workshop, and get the answers you need to apply with confidence.
Register for Upcoming Events