Immerse yourself in the world around you.
Studying abroad is a life-changing experience you'll carry with you long after graduation. It's an opportunity to immerse yourself in local cultures, gain a global perspective, and experience new foods, people, and history.

Our Global Education Office has partnerships with major universities in Africa, Asia, Europe, Latin America, the Middle East, and Oceania. With programs spanning a few weeks to a whole year, you'll have study abroad options that fit your interests and schedule.
50 Countries With Study Abroad Programs
My four months in Spain far exceeded my expectations. I got to travel, live with a family I adore, and make friendships that outlasted the semester. I returned to Hopkins a more full and worldly student and person.
Zoe S.
Hopkins Students Around the Globe
Study Abroad On Your Schedule
Semester or Year-Long
If you can't get enough of traveling, spend a semester or longer in another country while earning credits toward your Hopkins degree. We have partnerships with some of the top international universities, so you can gain a deeper understanding of both your major and the world.
Summer
Study or conduct research abroad during the summer, when your academic schedule is most flexible. This is an opportunity to explore your interests through an international lens. And because many study abroad programs complement our curriculum, you can continue to work toward your major requirements.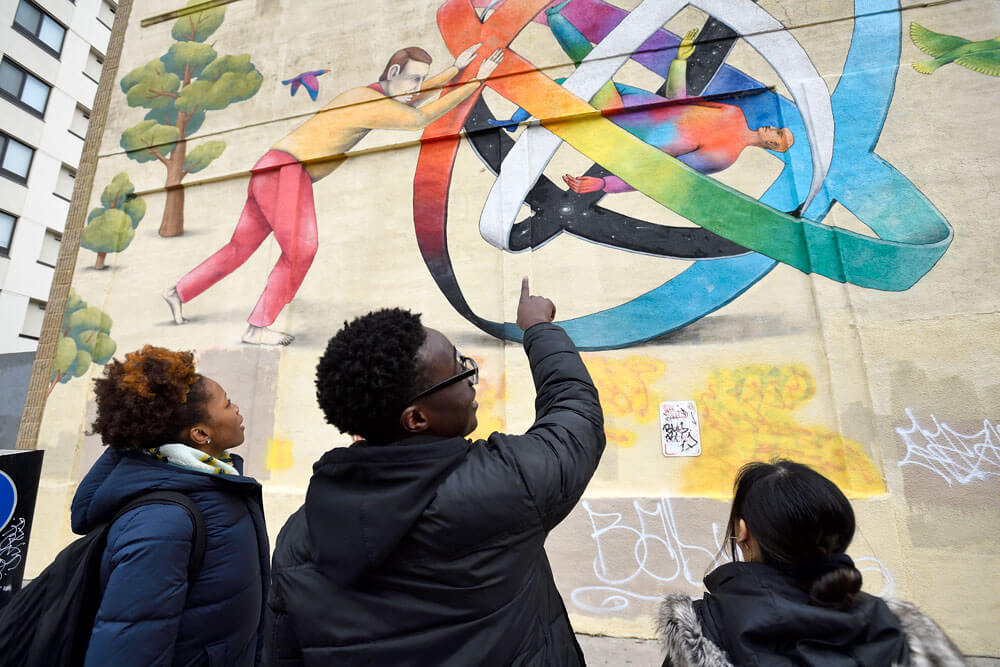 Short-Term
If you aren't able to study abroad long-term, Intersession trips are a great way to travel, immerse yourself in topics outside your major, and become a more well-rounded citizen of the world. Our award-winning faculty lead courses in a variety of locations to fit your interests.
FINANCIAL AID COVERS STUDY ABROAD
Because we believe in the value of studying abroad, we want to make it financially possible for our students. If you receive financial aid, you can use it toward the cost of semester and year-long programs.
Learn More About Financial Aid for Study Abroad