Engineering the future of medicine.
Our Biomedical Engineering program has been setting the bar for BME education and research for more than 50 years, and we continue to lead the way through a curriculum that combines classroom instruction and hands-on research to train future leaders

Our faculty are defining the field, forging new disciplines that have immense potential to transform human health and impact patient lives around the globe. Close partnership with clinical collaborators provides a strong foundation for translating advances to first clinical use.

As an undergraduate student in our program, you'll work with our pioneering faculty and actively contribute to our mission of scientific discovery, innovation, and translational research that improves medicine and human health at scale. Through project-based learning, research experiences, design opportunities, clinical exposure, and more, you will solve real-world engineering problems from your first day of freshman year until your graduation day.

To be considered for the program, you must indicate BME as your first-choice major on your application.
CLASSES YOU MIGHT TAKE
Biochemistry and Molecular Engineering
This combined lecture and laboratory course will delve into the workings of the cell and the interactions between cells. You'll learn about quantitative analysis of reactions between molecules then gain experimental skills in enzyme kinetics, binding (specificity and affinity), DNA analysis techniques (PCR, forensics), metabolism, membrane potentials and molecular neuroscience.
Audio Signal Processing
This course will give you a foundation in current audio and speech technologies. We'll cover techniques for sound processing by processing and pattern recognition, acoustics, auditory perception, speech production and synthesis, speech estimation. We'll also explore applications of speech and audio processing in human computer interfaces such as speech recognition, speaker identification, coding schemes (e.g. MP3), music analysis, and noise reduction.
Neuro Data Design I
In this year-long course, you'll work in small teams to design, develop, and deploy a functioning tool for practicing brain scientists. The first semester will focus on scoping the tool, and determining feasibility and significance for the targeted brain science community. The second semester will focus on developing the tool, getting regular feedback, and iterating.
Faculty Spotlight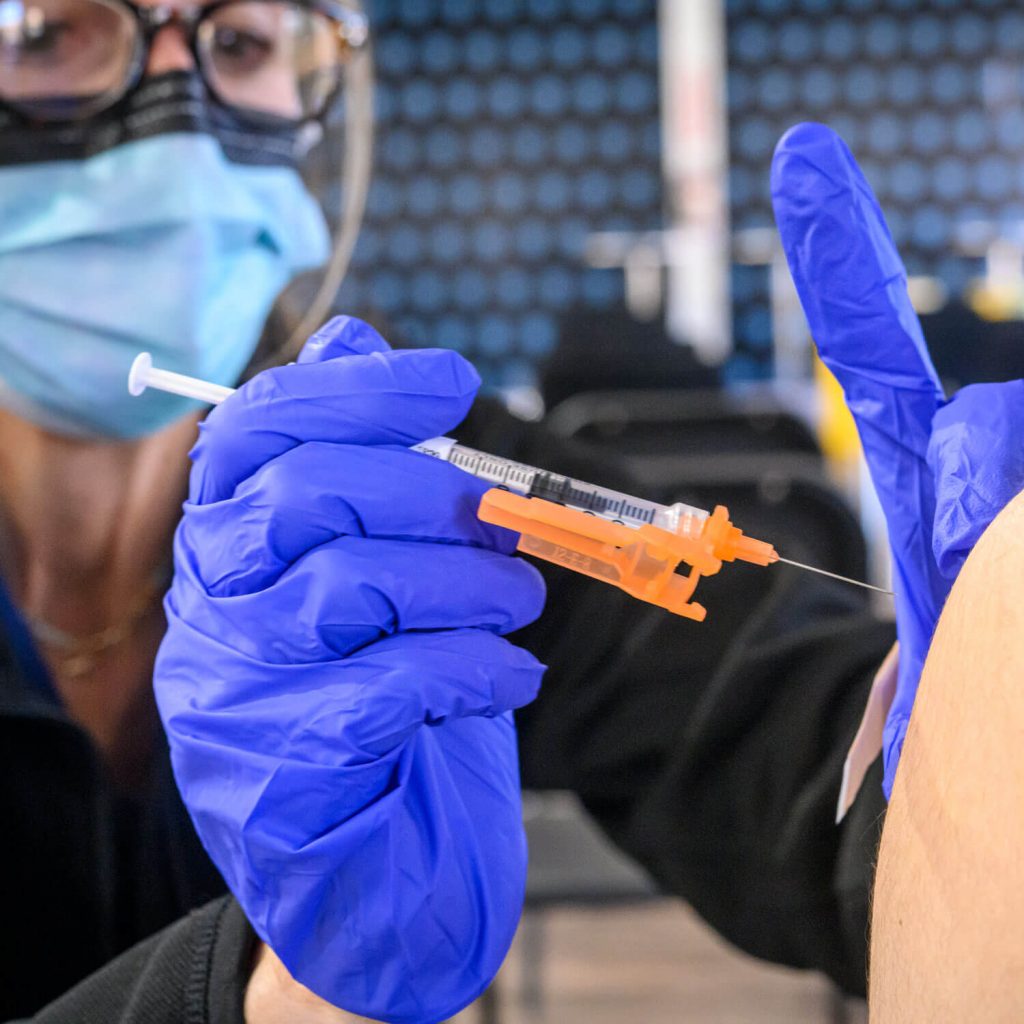 PROF. HAI-QUAN MAO
Department of Biomedical Engineering
New Platform Could Make Gene Medicine Delivery Easier and More Affordable
A new platform designed by Hopkins researchers, in partnership with the University of Washington, shows promise in the sped-up design of lipid nanoparticles to deliver treatments that prevent viral infections.
Read More
Biomedical Engineering FAQ
I am interested in the biomedical engineering (BME) major. What do I need to know?
I applied to the BME major and was admitted to the university. Have I also been admitted to the BME major?
What are my options if I wasn't accepted into the BME major as an Early Decision applicant?
Can I get into BME during my sophomore year?
My admission decision to the university was deferred to Regular Decision and my first-choice major is BME. Will I be considered for the program during Regular Decision? What are my chances?
What is the admit rate to the BME major?
Can transfer students apply to be a BME major?
Join the Club

Hopkins students are eager to pursue their interests outside the classroom. With 450+ student-led organizations, here are just a few you could join: