Marketing & Communications

A culture of innovation and intentional collaboration.
The Marketing & Communications minor prepares you to successfully transition from the academic world to the professional one, whether it's designing or leading a marketing campaign to starting your own venture. We offer two tracks—Marketing Management and Integrated Marketing Communications track—depending on if you want to pursue a career in product or marketing management at a large-scale enterprise or be involved in the creative side of marketing.
CLASSES YOU MIGHT TAKE
Digital and Social Media Marketing
This course explores strategies for monitoring and engaging consumers in digital media. You'll gain practical knowledge about developing, implementing and measuring social media marketing campaigns. In addition, you'll learn how to analyze what consumers are saying and connect with them by leveraging word of mouth, viral and buzz marketing. A series of assignments build upon each other toward a final social media marketing plan for a selected consumer product or service.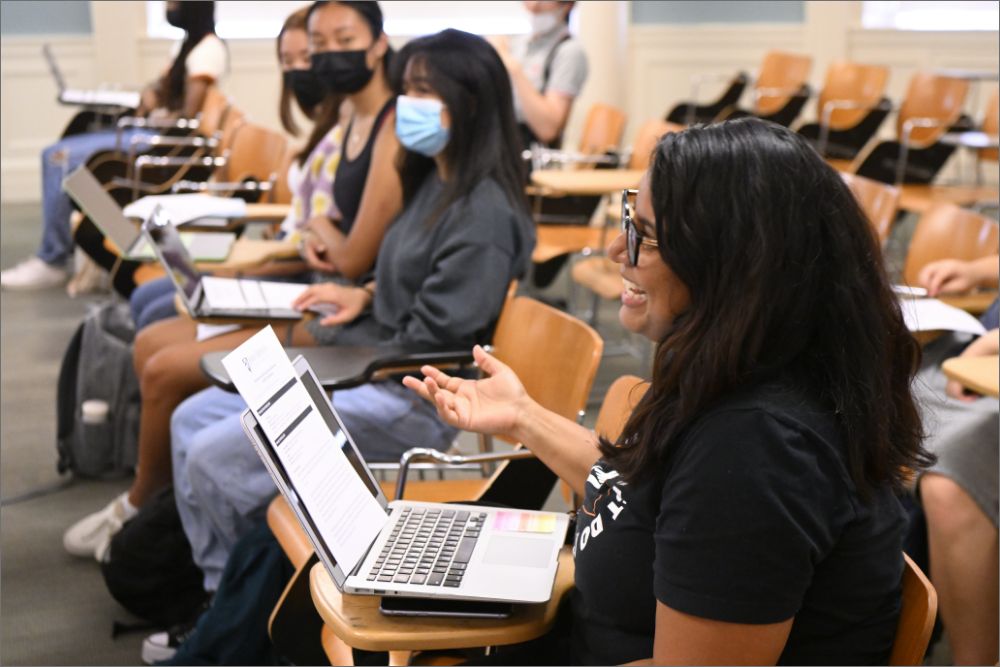 Cases in Workplace Ethics
This course introduces theories and concepts relevant to resolving ethical issues at work. You'll learn the reasoning and analytical skills needed to apply ethical frameworks to decision-making, identify ethical challenges in management and leadership, and understand the context within which ethical issues arise.
Special Topics in Professional Writing: Blogging About Food and Culture
Explore Baltimore's thriving food and restaurant scene while learning the art of criticism and best practices for blogging. In this journalism class taught by former New York Times Magazine editor Sarah Smith, you'll study the work of some of the best writers in the field, from Laurie Colwin to Pete Wells, and using that work as a guide, write their own essays, reviews and features, which the class will discuss in a workshop setting.
Faculty Spotlight
ILLYSA IZENBERG
Lecturer, Center for Leadership Education
Senior Lecturer Illysa Izenberg Wins Robert B. Pond Award
The award is given for commitment to and excellence in instruction, success in instilling the desire to learn, and dedication to undergraduate students.
Read More
Join the Club

Hopkins students are eager to pursue their interests outside the classroom. With 450+ student-led organizations, here are just a few you could join: