We welcome transfer applicants from two- and four-year universities around the world.
If you're looking to continue your education at Hopkins, we want you to have everything you need to apply on time and with confidence. Before you start your application, review important deadlines, requirements, and credit policies. Then, submit the Common Application and supporting materials. When deciding if you're a match for Hopkins, we consider many different aspects of your experience, involvements, and how you'll engage and grow with our community.
Credit Policies for Transfer Students
Our Credit Transfer Policies help you understand which of your current credits are most likely to count toward a Hopkins degree.
Learn More About Our Credit Policies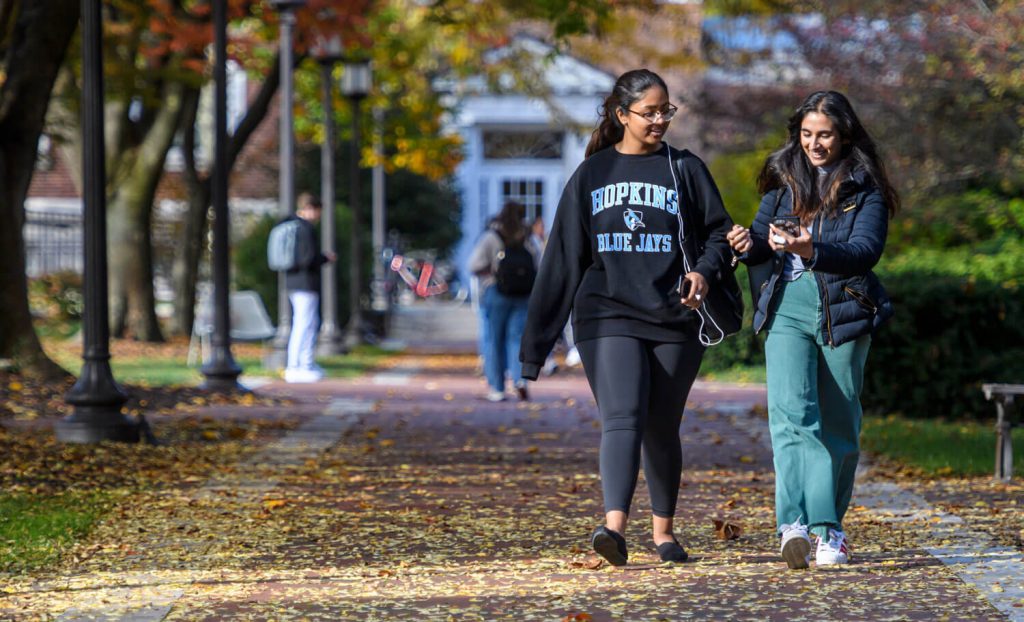 Transfer Deadlines & Requirements
The deadlines and requirements for transfer students are different from first-year applicants. Before you get started, review what you'll need to submit and by when.
View Application Deadlines & Requirements
Transfer FAQs
There are many things to consider when transferring schools. Get answers to specific questions or explore what questions other prospective transfer students are asking.
View Transfer FAQs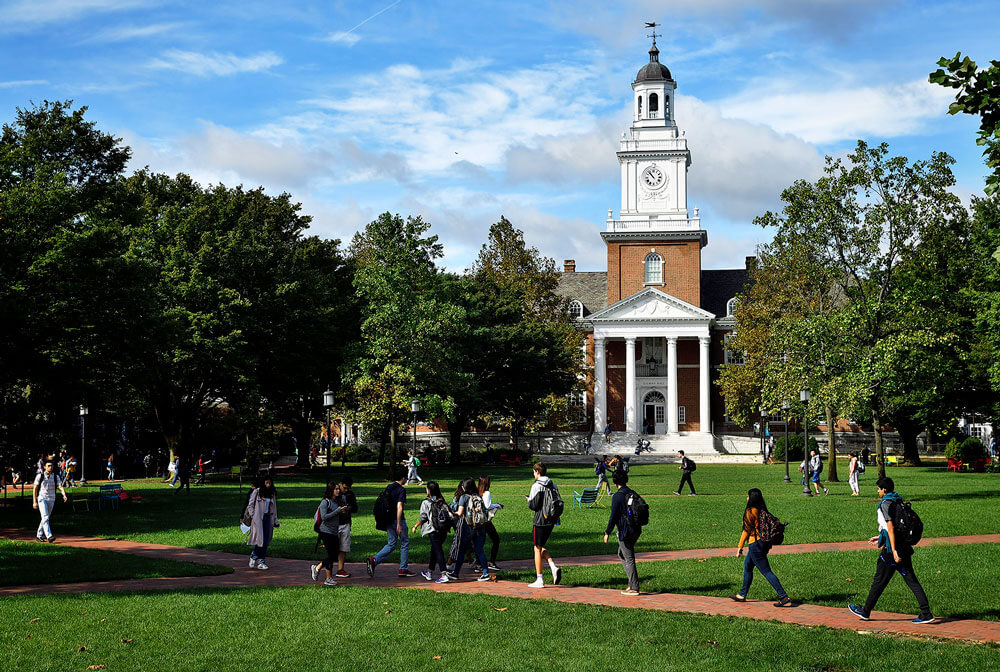 EVENTS & WORKSHOPS FOR TRANSFER STUDENTS
We host events to help you understand our admissions process and prepare you to craft your strongest application. Hear directly from our team at an Admissions Q&A or application workshop, and get the answers you need to apply with confidence.
LIFE AT HOPKINS
When you become a Blue Jay, you'll make new connections, try new things, and experience a community of diverse perspectives.
Our campus is home to:
450+ undergraduate student-run clubs and organizations
22 varsity sports teams
40+ sports clubs and intramurals
The nation's largest student-run festival
Find out more about the transfer process and campus life from current Blue Jays who joined our community from other schools.
Learn More On Hopkins Insider
Hopkins values the perspectives that veterans bring to our community. Learn more about application requirements and transfer options for members and veterans of the armed forces.
Learn More About Veterans at Hopkins