First-Generation Students
Every student takes a different path toward college, and this is especially true for first-generation students. As the first in your family to attend college—meaning both your parents, guardians, or other custodial family members have not completed a four-year college degree—you'll bring valuable perspective, experiences, and strengths to your future community.

We offer a number of resources and events to help you and your family navigate the process, such as college breakdown sessions and essay workshops. We welcome all parents, guardians, and support systems to attend these virtual workshops and take advantage of our College Planning Guide. 

If at any point you have questions or need clarification, feel free to reach out to your designated regional admissions counselor. They are a member of our admissions committee who is familiar with your high school's general region and are here to help you through the application process.
Information for Parents and Families
You don't need to have gone to college to support your student through this process. As their parent, guardian, or family member, you are an essential source of encouragement in what can be a busy and emotional time. See our Parents and Families page for additional ways to be an active part of your student's milestone.

You are also more than welcome to reach out to your student's regional admissions counselor (which you can find using their high school's zip code) with any questions or comments.
YOUR COLLEGE PLANNING GUIDE
There's a lot that goes into figuring out the right college for you as well as applying to it. We've put together several resources to help you and your support systems through every step.
Check Out Our College Planning Resources
Campus Resources
Hopkins offers a variety of support to students from many backgrounds, including first-generation college students. Check out our resources.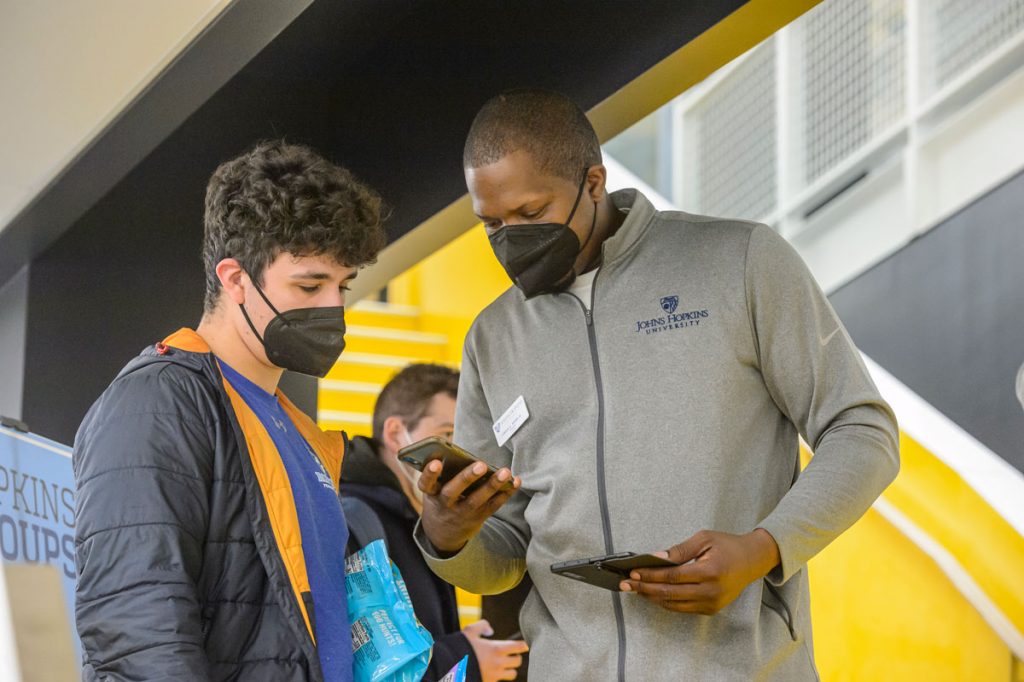 Application & Admissions Tips
Watch videos that cover everything from how our admissions committee reviews applications to applying for financial aid.
Explore Application Tips & Videos
Essays That Worked
Take a look at admitted student essays with feedback from our admissions committee about why these were successful.
Read Essays That Worked
Financial Planning
Learn how we make a world-class education affordable and get an estimate of your college costs.
Learn About Tuition & Aid
Join our admissions committee members for interactive workshops like the college search process and writing your application essay.
Sign Up for a Virtual Workshop
Stories from First-Generation Blue Jays
The First-Generation Students Oral History Project is made up of interviews and stories from students at Hopkins who are the first in their family to go to college. The goal is to support the next generation of first-gen Blue Jays and share what their journey could look like.