Estimate Your College Costs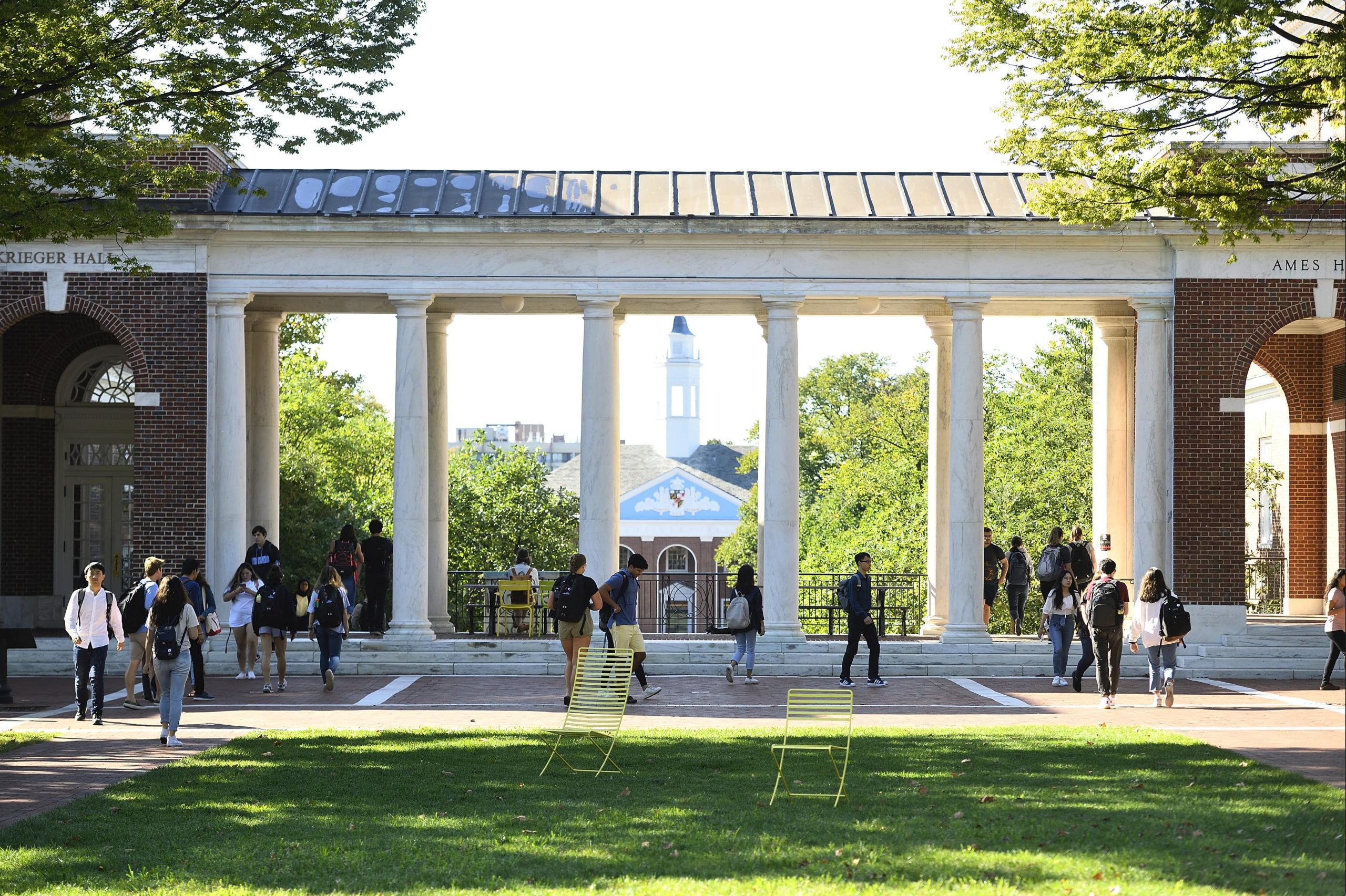 Estimate the cost you and your family can expect to pay for Hopkins.
We're bringing the brightest minds to Hopkins by making a world-class education financially possible. That starts with giving you the tools to estimate your college costs, so you and your family know what to expect and can explore payment options that are right for you.

Let's break down some commonly used terms that you'll see throughout the financial aid process:
COST OF ATTENDANCE
The cost of attendance represents the "sticker price" of going to Hopkins, and includes costs billed by Hopkins (tuition, fees, housing, and meals) as well as estimated additional costs not billed by Hopkins (books and supplies, travel, and personal expenses). You can see a breakdown of these expenses in the chart below.

While the cost of attendance is approximately $86,000 per academic year, many families pay far less, and some pay nothing at all. We'll work with you and your family to determine an amount that matches your financial circumstances.
Cost of Attendance Breakdown
| | |
| --- | --- |
| Tuition | $62,840 |
| Matriculation Fee (One-time only) | $500 |
| Housing (On-Campus) | $11,400 |
| Food (21 Meal Plan) | $7,792 |
| Living with Parents* | $6,718 |
| Miscellaneous Personal Expenses | $1,470 |
| Books, Course Materials, Supplies, and Equipment | $1,345 |
| Transportation (Average costs vary by home state) | $718 |
*Requires approval for exemption from Hopkins' two-year residency requirement for first and second-year undergraduates.
EXPECTED FAMILY CONTRIBUTION
Your Expected Family Contribution (EFC) is what your family can expect to pay toward your college costs. To determine this, we take into account:
Family income, both taxable and non-taxable
Family assets like savings, investments, businesses, and real estate (not including retirement assets)
Number of children in private school or college
Household size and living expenses, based on the average cost of living in your postal code
Special circumstances like loss of income, medical expenses, or support to grandparents
net price
Net price is the amount your family is actually responsible for paying. To calculate this, we take the cost of attendance and subtract any need-based or merit scholarships you've received.
Example Financial Aid Offer
Calculated Need
| | |
| --- | --- |
| Total Cost of Attendance | $86,065 |
| EFC | – $3,500 |
| Total Need | $82,565 |
EFC Estimated Family Contribution
| | |
| --- | --- |
| Student Contribution | $0 |
| Parent Contribution | $3,500 |
| Total EFC | $3,500 |
Financial Aid Offer
| | |
| --- | --- |
| Federal Grants | $3,945 |
| Hopkins Scholarship | $75,920 |
| Federal Work-Study | $2,700 |
| Total Financial Aid Offer | $82,565 |
Government Pays
$3,945 + $2,700 work study
Total Cost of Attendance
$86,065
Includes tuition, fees, housing, meals, books, supplies, personal and travel expenses
Answer six basic questions for a quick, ballpark estimate of your college costs. You'll need to know your family's total income, the market value of your home, and your parents' savings and other assets.
Get Started With MyInTuition
This tool uses questions similar to those on the CSS Profile to provide a more detailed estimate of your net price—the amount your family will be responsible for paying. You'll need tax returns for your parents or legal guardians. Be as specific as you can to ensure the most accurate estimate.
Calculate Your Net Price
TALK TO AN ADVISER
Our financial aid advisers are dedicated to helping you and your family understand and evaluate your financial aid options. If you have questions or need assistance throughout the process, you can reach out to us.
Contact Student Financial Support
flexible options for covering your college costs
Each family's financial circumstances are unique, and families often use more than one method to cover their costs. If your family would like flexibility beyond the financial aid offer, you can explore the following options: