Estimate Your College Costs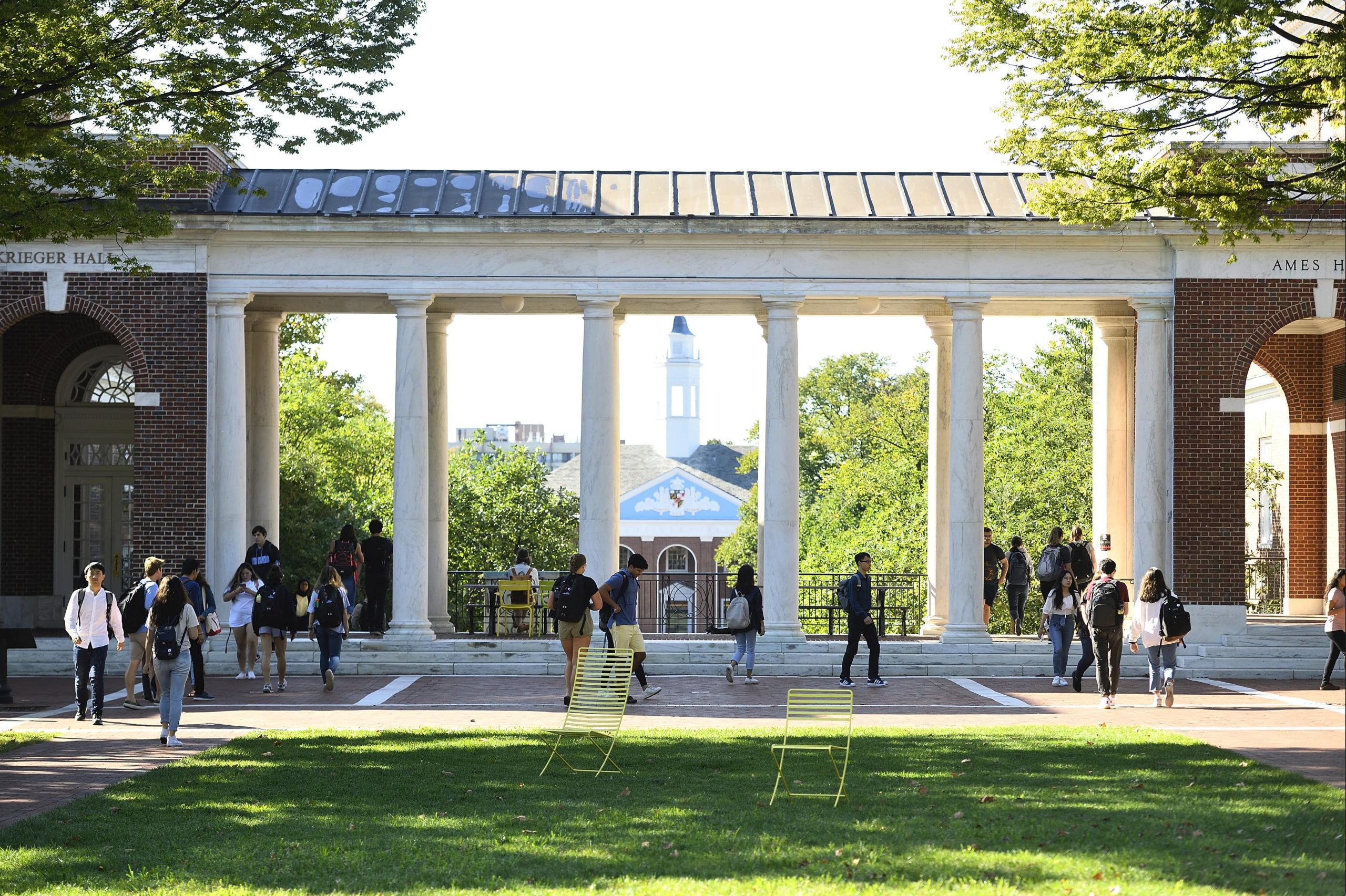 Estimate the cost you and your family can expect to pay for Hopkins.
We're bringing the brightest minds to Hopkins by making a world-class education financially possible. This starts with making financial aid easier to understand and giving you the tools to estimate your college costs and explore payment options that are right for you.
COST OF ATTENDANCE
While the cost of attendance is approximately $86,000 per academic year, many families pay far less, and some pay nothing at all. We'll work with you and your family to determine an amount that matches your financial circumstances.
Cost of Attendance Breakdown
| | |
| --- | --- |
| Tuition | $62,840 |
| Matriculation Fee (One-time only) | $500 |
| Living Expense, Housing | $11,400 |
| Living Expense, Meals | $7,792 |
| Miscellaneous Personal Expenses | $1,470 |
| Books, Course Materials, Supplies, and Equipment | $1,345 |
| Transportation (Average costs vary by home state) | $718 |
| Total Cost of Attendance | $86,065 |
Example Financial Aid Offer
Calculated Need
| | |
| --- | --- |
| Total Cost of Attendance | $86,065 |
| EFC | – $3,500 |
| Total Need | $82,565 |
EFC Estimated Family Contribution
| | |
| --- | --- |
| Student Contribution | $0 |
| Parent Contribution | $3,500 |
| Total EFC | $3,500 |
Financial Aid Offer
| | |
| --- | --- |
| Federal Grants | $3,945 |
| Hopkins Scholarship | $75,920 |
| Federal Work-Study | $2,700 |
| Total Financial Aid Offer | $82,565 |
Government Pays
$3,945 + $2,700 work study
Total Cost of Attendance
$86,065
Includes tuition, fees, housing, meals, books, supplies, personal and travel expenses
flexible options for covering your college costs
Each family's financial circumstances are unique, and families often use more than one method to cover their costs. If your family would like flexibility beyond the financial aid offer, you can explore the following options: