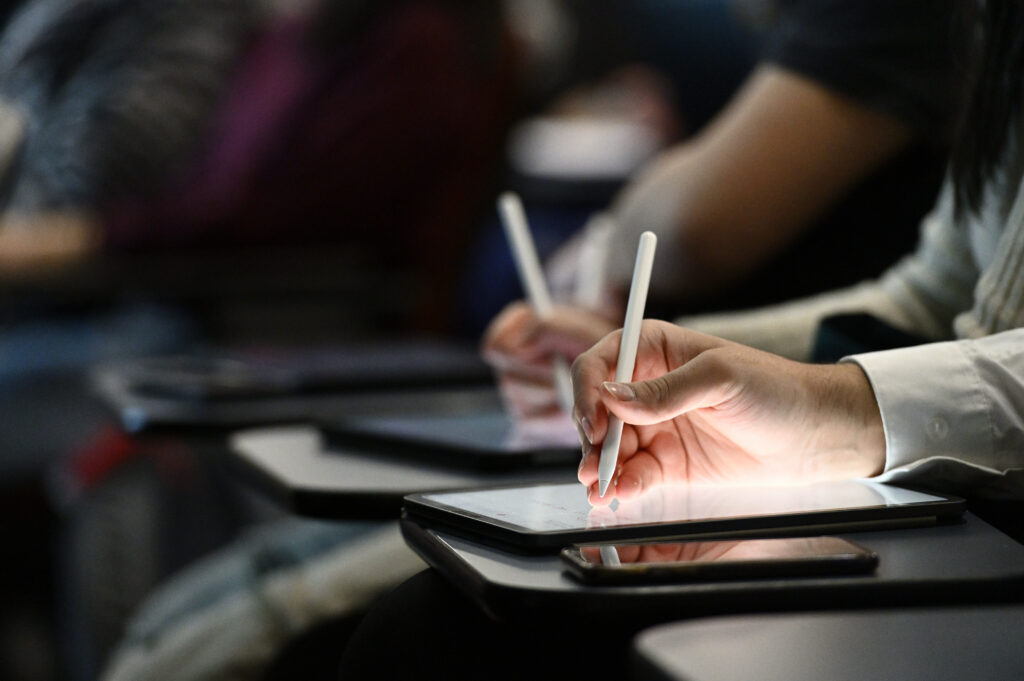 It can feel daunting to choose what to write about in your college application essays. How do you sum up the complex, dynamic individual you are with such limited space? 
The short answer: You can't. But that's OK. 
The goal of your application is not to share every detail of your multifaceted life. Rather, the process allows you to share your story with the admissions committee about what makes you a strong match for the institution. Each piece of the application reveals something about your academic experiences and personal journey that shows us how you might contribute to the Hopkins community. 
In some ways, the essays help tie together the rest of the application. They offer space for you to tell stories that represent the most important parts of your identity, which provide context for other components of the application. 
Let's zero in on the supplemental essay. 
The supplemental essay portion of the application is specific to each school. Each institution has intentionally crafted a question (or multiple) to help determine whether a student might be a good match. We look for individuals who share Hopkins' institutional values but will also bring unique experiences and perspectives to the community.  
Below is the supplemental essay prompt for students applying for entry to Hopkins in the fall of 2024:  
Tell us about an aspect of your identity (e.g., race, gender, sexuality, religion, community, etc.) or a life experience that has shaped you as an individual and how that influenced what you'd like to pursue in college at Hopkins. This can be a future goal or experience that is either academic, extracurricular, or social. (350-word limit)*
Picture your life in college. What does your community look like? Which aspects of your identity are most important for you to develop and nurture?  
Now jot down some thoughts about experiences or parts of your identity that have had a significant effect on your life. Maybe it's a hobby you love, a cultural tradition, or an instance when you discovered something new about yourself. 
Once you have a list, think about how each of these will continue to play a role in your college life. Choose one to focus on and spend some time building it out. 
Keep in mind this essay is not an exercise in "tell us everything you know about Hopkins." While it's important for the admissions committee to see you've done your research and understand what Hopkins has to offer, simply listing what you hope to pursue on campus is only half of the puzzle. Be sure to connect the dots by explaining why you wish to pursue those things, and how they'll help you remain connected to and grow in your identity. 
If you're having trouble coming up with ideas or crafting your essay, reach out to your school counselor or an English teacher. They can help you brainstorm and ensure your piece is answering the prompt in a meaningful way. 
Happy writing! 
*An important note about the essay:
In this essay question, we are looking for how an aspect of your identity or background has contributed to your personal story—your character, values, perspectives, or skills—and how you think it may shape your approach to college as a scholar, leader, or community member.
Please note that the U.S. Supreme Court recently limited the consideration of race in college admissions decisions but specifically permitted consideration of "an applicant's discussion of how race affected his or her life" so long as the student is "treated based on his or her experiences as an individual—not on the basis of race." Therefore, any part of your background, including but not limited to your race, may be discussed in your response to this essay if you so choose, but will be considered by the university based solely on how it has affected your life and your experiences as an individual.