Tours and Events
Virtual or in-person tours and events are the best way to imagine what joining our vibrant community could mean for you. Our events cover a range of topics, from what life is like as a Hopkins student to how to craft your strongest application. Get to know our campus and students at one (or more!) of our events to find out if Hopkins is a good match for you.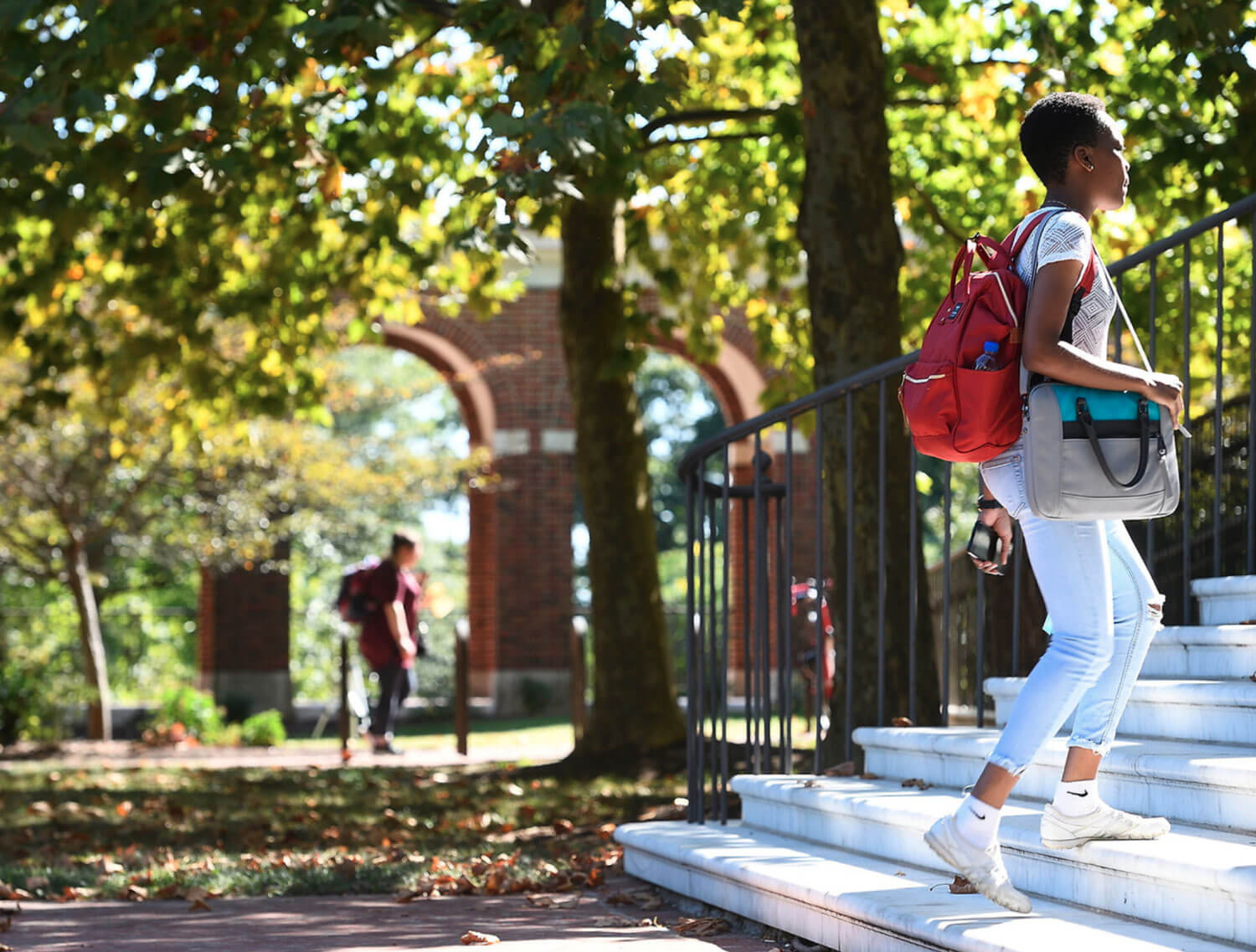 Recurring
Mason Hall
This is your chance to visit our Homewood campus, get an overview of Hopkins and the admissions process, and learn about our financial aid. You'll also have the opportunity to meet with current Hopkins students, and ask them questions about their experiences. 
See Dates and Times
Choose by Location
Campus tours and admissions sessions are available most weekdays and select Saturdays. We also host open houses and opportunities to connect one-on-one with current students.
Connect with us at one of our many virtual events—from general information sessions and Financial Aid 101s to guest lectures, community conversations, and more.
Customize your search
Choose Your Date
Explore by Type
Browse all our different types of events and find one that's a good match for your interests.
Group Tours
Group tours are offered most weekdays at 1 p.m. Eastern Time. Please complete the request form at least one month—but no more than two months—in advance of your anticipated visit. Priority is given to high school students, and groups cannot be larger than 50 guests.
Due to finals period, winter break, and intersession, we plan to resume group tours in mid-February once the spring semester is underway.
If you have any questions or would like to request special accommodations, contact special.tours@jhu.edu.
Request a group tour