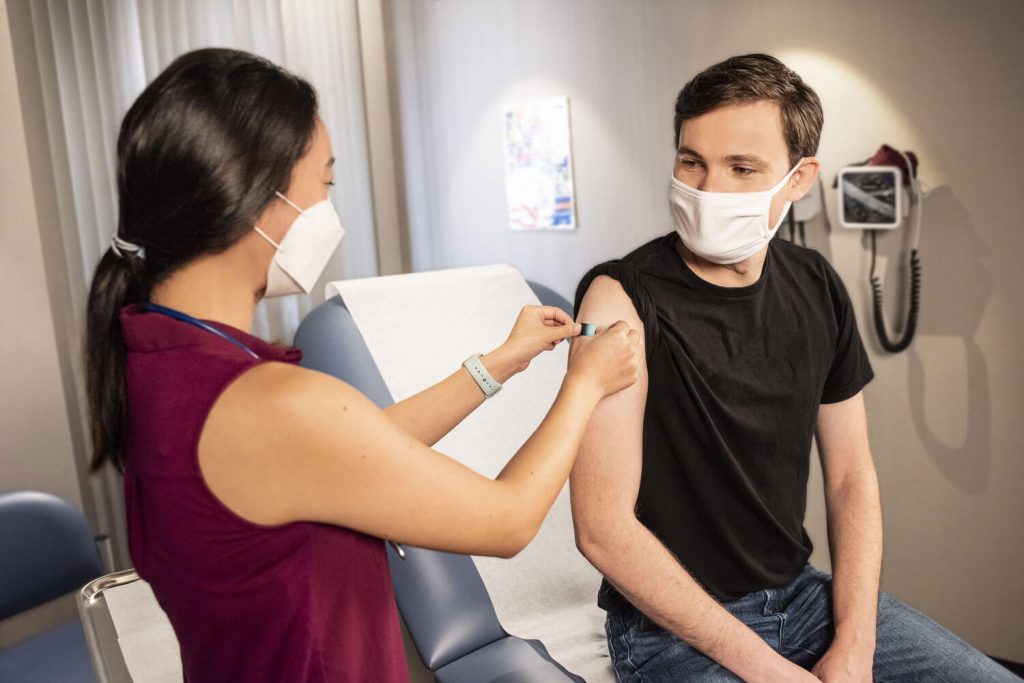 By Anushka
What does it mean to be an advocate? I didn't find the answer in any sort of textbook. Not the anatomy textbook that lay across the foot of my bed, filled with Post-Its and half-drawn diagrams. Nor the chemistry textbook that sat on top of it, covered in streaks of blue highlighter. Not even Principles of Biology, overflowing with illegible notes and loose worksheets, had the answer. Yet, in a few years, I will be promising to do just that: be the ultimate advocate for my patients.
My search for the answer began quite unintentionally. When I was initially recommended to serve on the Youth Council my junior year of high school, my perspective on civic engagement was one of apathy and a complete lack of interest. I couldn't understand how my passion for the medical field had any correlation with serving as a representative for the students at my school and actively engaging within the political sphere. I knew I wanted to pursue a career as a physician, and I was perfectly content embracing the safety net of my introverted textbook world.
But that safety net was ripped wide open the day I walked through the sliding double doors of City Hall for my first Youth Council meeting. I assumed I would spend my hour flipping through flashcards and studying for next week's unit test, while a bunch of teenagers complained about the lack of donuts in the student store. Instead, I listened to the stories of 18 students, all of whom were using their voices to reshape the distribution of power within their communities and break the structures that chained so many in a perpetual cycle of desperation and despair. While I spent most of my time poring over a textbook trying to memorize formulas and theorems, they were spending their time using those formulas and theorems to make a difference in their communities. Needless to say, that meeting sparked an inspirational flame within me.
The next Youth Council meeting, I asked questions. I gave feedback. I noticed what the students at my school were really struggling with. For the first time, I went to drug prevention assemblies and helped my friends run mental health workshops. The more involved I became in my city's Youth Council, the more I understood how similar being an advocate for your community is to being an advocate for your patients. When I volunteered at the hospital every week, I started paying attention to more than whether or not my patients wanted ice chips in their water. I learned that Deborah was campaigning for equal opportunity housing in a deeply segregated neighborhood and George was a paramedic who injured his leg carrying an 8-year-old with an allergic reaction to the Emergency Room. I might not have been the doctor who diagnosed them but I was often the one person who saw them as human beings rather than patients.
Youth Council isn't something most students with a passion in practicing medicine chose to participate in, and it certainly wasn't something I thought would have such an immense impact on the way I view patient care. As a patient's ultimate advocate, a physician must look beyond hospital gowns and IV tubes and see the world through the eyes of another. Rather than treat diseases, a physician must choose to treat a person instead, ensuring compassionate care is provided to all. While I know that throughout my academic career I will take countless classes that will teach me everything from stoichiometry to cellular respiration, I refuse to take the knowledge I learn and simply place it on a flashcard to memorize. I will use it to help those whom I must be an advocate for: my patients.
Admissions Committee Comments
Anushka's essay goes beyond telling us about her ambition to be a physician by describing her journey to understanding advocacy in all its forms, such as her involvement in civic engagement through Youth Council. An important part of the undergraduate experience at Hopkins is participating in extracurriculars, research projects, internships, and other activities outside of the classroom. Anushka writes how she learned to be a better advocate by immersing herself in real-world experiences instead of just memorizing flashcards. Likewise, college is about more than acquiring academic knowledge—it's also about being open to experiences that expand your worldview and discovering something new about yourself.