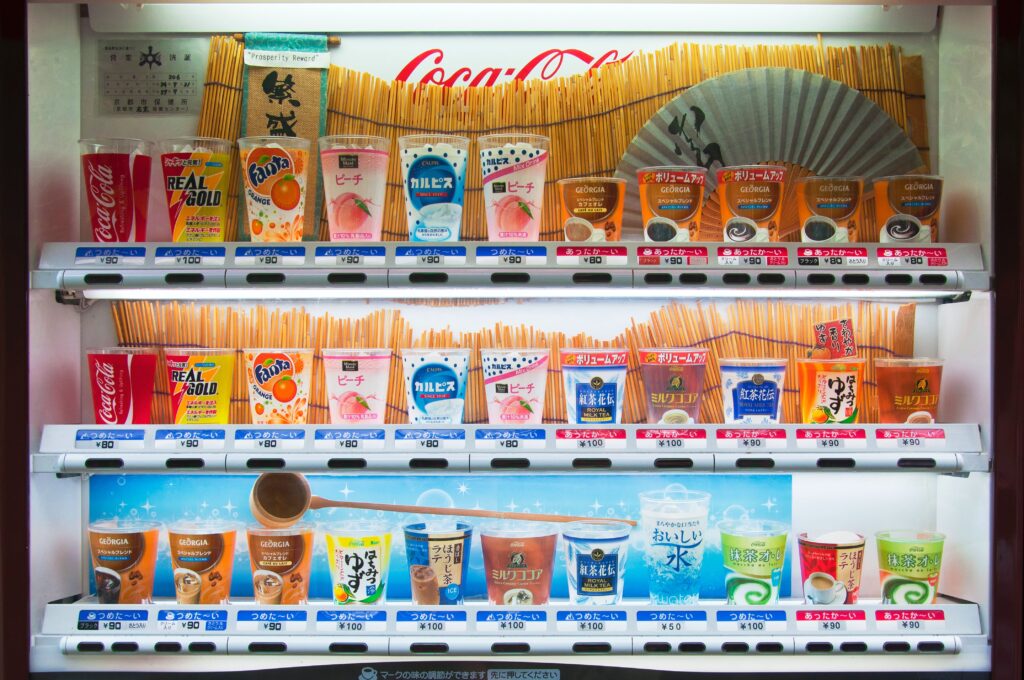 In bustling Asian countries like China and Japan, a sea of vending machines greets you at every corner—automating everything from beverages to live seafood. Yet, here in the U.S., the realm of these modern wonders remains strangely underexplored. I want to change that.
As a seven-year robotics nerd and a representative for my class, I'm a firm believer in the power of innovation and our potential to reshape the world around us. Hence, when the idea of pursuing a groundbreaking startup came knocking, I eagerly jumped on board. Allow me to introduce you to Higher Grounds, a venture that seeks to transform the way students and staff experience their daily caffeine fix.
Ninety-two percent of college students drink caffeinated beverages, with the average college student consuming a little more than 2 cups of coffee per day. Yet, faced with the current cafe prices, this little habit translates to more than $1,900 a year on coffee alone. Furthermore, the frustrating wait times between classes, the limited operating hours of cafés, and the dynamic preference of students add to the dilemma. It's evident that a new approach is needed: bean-to-cup coffee vending machines, tailored to students' demands, offering seamless access 24/7. Our mission is clear—to provide an affordable and accessible coffee solution for our peers—and that's the very essence of what Higher Grounds is all about.
Allow me to introduce the minds behind this venture. My fellow founders include Taliyah H., '26, Alisa F., '26, Marco A., '25, and James Y., '24. We're a diverse group of undergrads from Hopkins, each bringing our unique strengths to the table. While my journey started with a class project alongside Marco and James during the fall semester of 2022, the spark that ignited Higher Grounds truly flared to life in the summer of 2023.
I wanted to take this idea beyond a class project, so I invited my talented friends Alisa and Taliyah to join us. To turn our vision into reality, we immersed ourselves in the 2023 Summer Incubator program offered by FastForward U (FFU), Hopkins' haven for budding startups. This was a pivotal step that armed us with invaluable insights from business development workshops and candid conversations with seasoned entrepreneurs affiliated with Hopkins. The cherry on top? We all received a modest stipend and summer housing at Homewood Apartments, courtesy of the university.
For Taliyah, our Business Development and Partnerships Manager, this venture is more than just a startup—it's a steppingstone toward her dream career. She has aspired to be a trailblazing startup founder since high school. The dream? To lead a thriving business that pioneers cutting-edge technologies, setting new benchmarks for innovation. Higher Grounds is her canvas for acquiring hands-on startup experience during college, fueling her ambitions for a triumphant future career.
The journey with Higher Grounds is still unfolding, but the excitement and dedication we bring to the table are unwavering. Currently, we are preparing for a contract with the university, garnering funding, and planning a pilot run of our vending machine. As we navigate the twists and turns of entrepreneurship, we're guided by our shared commitment to enhancing campus life. With Higher Grounds, we're savoring the sweet taste of progress, one cup of coffee at a time. So, the next time you grab that cup of freshly brewed goodness from one of our vending machines, know that you're not just getting coffee; you're embracing a piece of the future we're working tirelessly to build.
Cheers to new beginnings, fueled by caffeine and a shared vision for a higher ground.