All my friends know I love taking pictures. Whether it be landscapes or selfies, I love whipping out my phone to take a quick shot. Although my friends complain about the many photos they are in (or take for me), I always respond, "you'll thank me later when I make a slideshow about our time together."
Photos have the power to capture moments, memories. With the ability to remember feelings and recall sensory details through visual means, I have come to love taking photos. Baltimore offers many beautiful and scenic adventures. Ranging from popular tourist spots to quieter, locally known attractions, below are some of the places I recommend for photos (both for yourself and your Instagram feed)!
Homewood Campus
No matter the time of year, Homewood is a beautiful spot for landscape photos. With Shriver Quad covered in snow during the winter to the flowers blooming in spring, Homewood is a wonderful place to begin taking pictures!
Baltimore Museum of Art
Located right behind Mason Hall, the Baltimore Museum of Art (BMA) has a beautiful collection of artwork. In the same building, you can go for a delicious brunch at Gertrude's before walking around the BMA to see the new exhibits! Free of cost, this is an educational and aesthetically pleasing site for all ages!
Rawlings Conservatory
Located about 10 minutes away from campus by car, the Rawlings Conservatory offers beautiful greenhouses filled with flowers, plants, and colors. With different themes in each of the five greenhouses, this is a perfect place to destress and spend time with friends in a visually-appealing way!
Hampden
With Miracle on 34th Street in December and the Hon Festival in June, Hampden is a small, hipster-esque community filled with boutiques, iconic ice cream (The Charmery!) and yummy restaurants. Within walking distance from campus, Hampden is the place to window-shop, eat, and walk around on a nice day!
Inner Harbor
Filled with delicious restaurants, pretty waterfront views, and endless attractions, Inner Harbor is the perfect spot for a night out! Whether it be for a quick run to Shake Shack or a shopping trip, Hopkins students love going to Inner Harbor! By riding the Charm City Circulator, the Inner Harbor (and its surrounding areas like Federal Hill) are super accessible!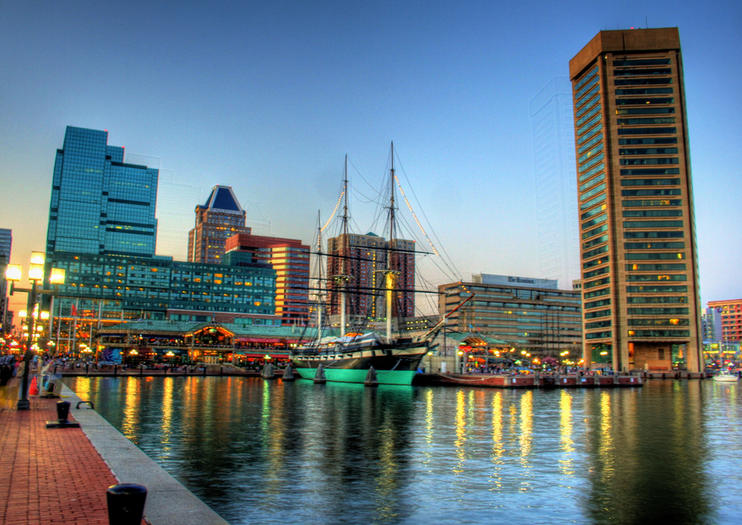 Baltimore is a beautiful city with amazing people! Go on an adventure with your friends to explore. With the endless journeys and destinations that await, Baltimore encapsulates the spirit of wanderlust!