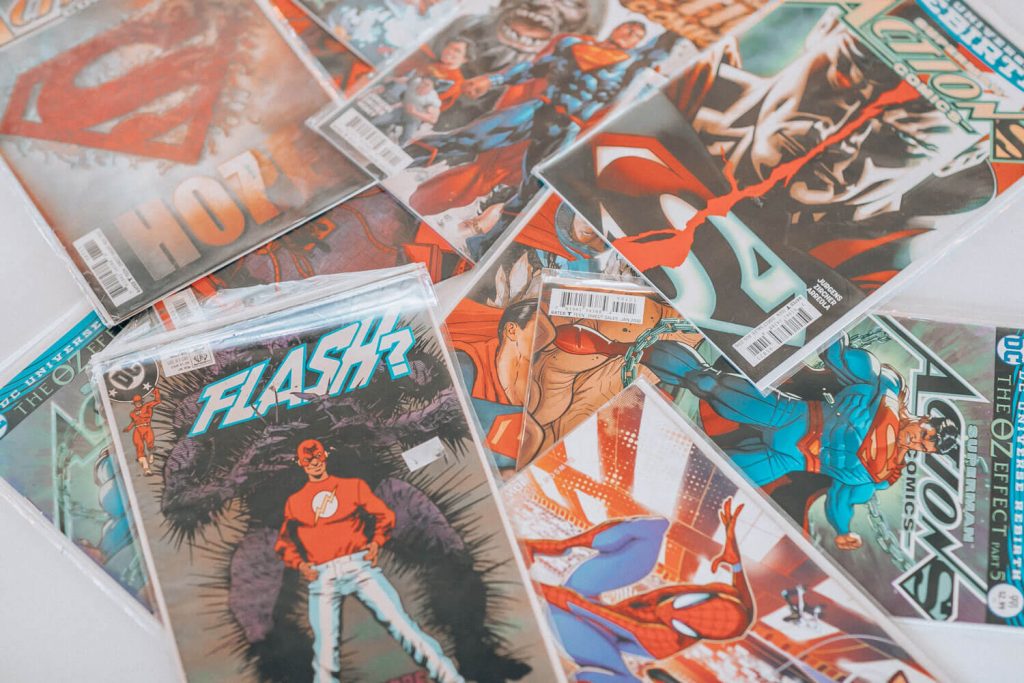 By Stephanie
Legends, lore, and comic books all feature mystical, beautiful beings and superheroes—outspoken powerful Greek goddesses, outspoken Chinese maidens, and outspoken blade-wielding women. As a child, I soared the skies with my angel wings, battled demons with katanas, and helped stop everyday crime (and of course had a hot boyfriend). In short, I wanted to save the world.
But growing up, my definition of superhero shifted. My peers praised people who loudly fought inequality, who rallied and shouted against hatred. As a journalist on a social-justice themed magazine, I spent more time at protests, interviewing and understanding but not quite feeling inspired by their work.
At first, I despaired. Then I realized: I'm not a superhero.
I'm just a 17-year-old girl with a Nikon and a notepad—and I like it that way.
And yet—I want to save the world.
This understanding didn't arrive as a bright, thundering revelation; it settled in softly on a warm spring night before my 17th birthday, around the fourth hour of crafting my journalism portfolio. I was choosing the best photos I'd taken around town during the 2016 presidential election when I unearthed two shots.
The first was from a peace march—my classmates, rainbows painted on their cheeks and bodies wrapped in American flags. One raised a bullhorn to her mouth, her lips forming a loud O. Months later, I could still hear her voice.
The second was different. The cloudy morning following election night seemed to shroud the school in gloom. In the mist, however—a golden face, with dark hair and two moon-shaped eyes, faces the camera. Her freckles, sprinkled like distant stars across the expanse of her round cheeks, only accentuated her childlike features and added to the soft feel of the photo. Her eyes bore into something beyond the lens, beyond the photographer, beyond the viewer—everything is rigid, from the jut of her jaw, to her stitched brows, her upright spine and arms locked across her chest, to her shut mouth.
I picked the second picture within a heartbeat.
During my career as a photojournalist, I lived for the action shots: the excited gestures of a school board member discussing plans, a rabbi preaching vividly, a group of teenagers chanting and waving flags downtown. To me, the most energetic photos always told the biggest and best stories. They made me feel important for being there, for capturing the superheroes in the moment to share with everyone else. The softer moments paled in comparison, and I thought of them as irrelevant.
It took about one second to tear down one year's worth of belief.
The idea dawned on me when I was trapped within the distraught weight in the girl's eyes. Sometimes the moments that speak the loudest aren't the noisiest or the most energetic. Sometimes they're quiet, soft, and peaceful.
Now, I still don't completely understand who I am and who I want to be, but really, who does? I'm not a superhero—but that doesn't mean I don't want to save the world. There are just so many ways to do it.
You don't always have to be loud to inflict change. Sometimes, it begins quietly: a snap of the shutter; a scrape of ink on paper. A breathtaking photograph; an astonishing lede. I've noticed the impact creativity can have and how powerful it is to harness it.
So, with that, I make people think and understand those surrounding them. I play devil's advocate in discussions about ethics and politics. I persuade those around me to think past what they know into the scary territory of what they don't—so to make people feel. I'm determined to inspire people to think more about how they can be their own superheroes and more.
See, that's the kind of world-saving I do.
Admissions Committee Comments
Stephanie's openness to new interpretations gives us a sense of how she will contribute to the Hopkins community as a creative thinker, and as someone who is eager to impact how people view the world. This essay provides context for her academic and extracurricular interests as well as her character and initiative, all of which are important in an application review process where we try to learn about the whole student.