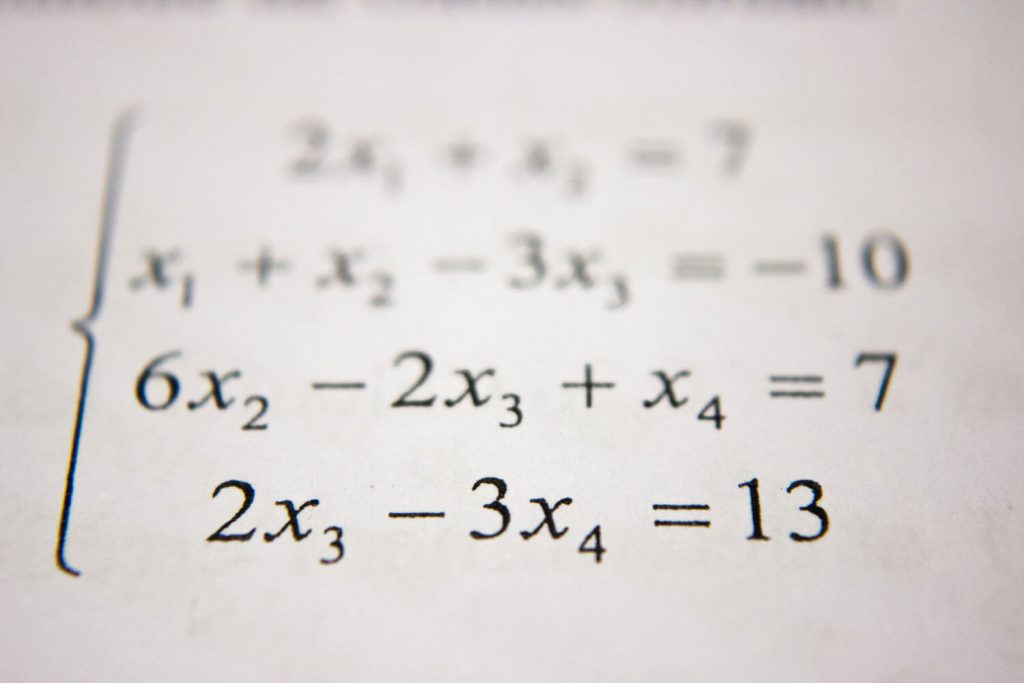 By Zerubabel
I could still hear her words, the words my teacher said as she handed me the packet, "This is a challenge. But I think you're up for it." I held the math packet in my hand. On the cover, the title 'Mission Possible!' screamed at me. I could feel my fingers tingling, and the goosebumps rolling up my arms. I stared at the black italicized letters of the title as I walked home. They seemed to stare back, alluding to the mysteries that lay underneath them. As soon as I got home, I ran to the top bunk where I slept, grabbed a pencil, and signed a mental contract with the packet: "I, Zerubabel, promise to prioritize you, put you above all else in my life, not rest, and not eat until all the problems that lay in your pages are solved." I was a pretty dramatic 11-year-old.
This is but one example of the many challenges I've faced throughout my life. My love for challenges and the tenacity with which I approach them was instilled in me through observing my family and through my own experiences. Ten years ago, my family and I packed our belongings, sold everything we had, and flew across the Atlantic to our new home in America. During our first year in Minnesota, we were faced with the omnipresent challenge of money. My sister, rather than having the comfort of her crib, was forced to share a bed with my mom and I. My dad was forced to sleep on a makeshift bed my mom made for him every night, using cushions from a torn and scratchy old sofa. My mom was forced to wake up early and stay up late working, at home, and her minimum wage job. My parents never complained. To them, this was just another stage of life, another challenge to overcome. They worked tirelessly-my mom providing stability by maintaining one job while my dad, the creative one, was always switching between multiple in his pursuit for better pay. With each day, the consequences of their hard work showed; one bed became two, the second bed split into a bunk, and within that little room, each of us had a bed to sleep on.
I now reflect on this, and many other challenges my family and I have faced during our ten years in America. I realize that it is through observing how my parents never slowed down that I learned the value of perseverance, through watching my mom's devotion to a single job that I learned the value of commitment, through my dad's consistent job switches that I learned the value of ambition, and through observing my sisters willingness to live with less that I learned the value of sacrifice. Through my own experiences, I learned I can apply these values and overcome any challenge that comes my way. My 11-year-old self figured this out after a grueling two months of working on the packet, finishing with all the questions answered.
Throughout my time in middle and high school, my value of ambition has led me to take the most challenging courses available at my school. In my community, my value of commitment has allowed me to serve at my church for the past five years. These learned values have molded me into the person I am today and will continue to guide me as I pursue my goals in life. It is because of these values and the way they were instilled in me that I have decided to pursue a career as a surgeon; I know it is through the guidance of these values and the people who first showed them to me that I will be able to achieve this goal.
Admissions Committee Comments
In his essay, Zerubabel shares with the admissions committee the values he has learned from observing his family members. Zerubabel connects these observations to how he applies his values of ambition and commitment to everyday life. Through his reflection and analysis, the admissions committee is able to understand how Zerubabel would contribute his personal qualities and skills to our campus community.